Differentiating your experience from competitors is a time-consuming, trial & error process, resulting in high user churn for health & fitness apps.
Turn-key solutions that leverage customer health & fitness data in order to drive engagement. Simple, effortless queries enable you to surface actionable insights about users and provide tailored experiences.
Benefits
Detailed, Insightful Analytics About Your Users
Better Engage Customers
Keep customers in your app by providing all the information they need in one place, delivering experiences that are personalized and relevant to each and every user.
Deliver Personalized Offers
Provide more than just insights, with the ability to give customers tailored, concrete tips and actionable offers to help improve their health & wellness.
Increase Sales
By having a better understanding of each customers' unique behaviors, you can make offers that are more relevant, better timed, and more likely to achieve conversion.
Connect Step-By-Step
How It Works
Cardian simplifies the onboarding journey for your customers in a few simple steps
Integrate with Cardian
In just a few lines of code, you can drop our front-end module right into your app. Your customers will be prompted to share the health & fitness metrics you're using in your app, which will launch the Cardian Connect module.
Customize for Conversion
Customize the module to fit your brand or user preferences, including which metrics you collect and how you'll use them.
Get User-Permissioned Health & Fitness Data
Once a user has given permission to share their health & fitness metrics, Cardian takes care of the rest, returning health & fitness data permissioned by the user.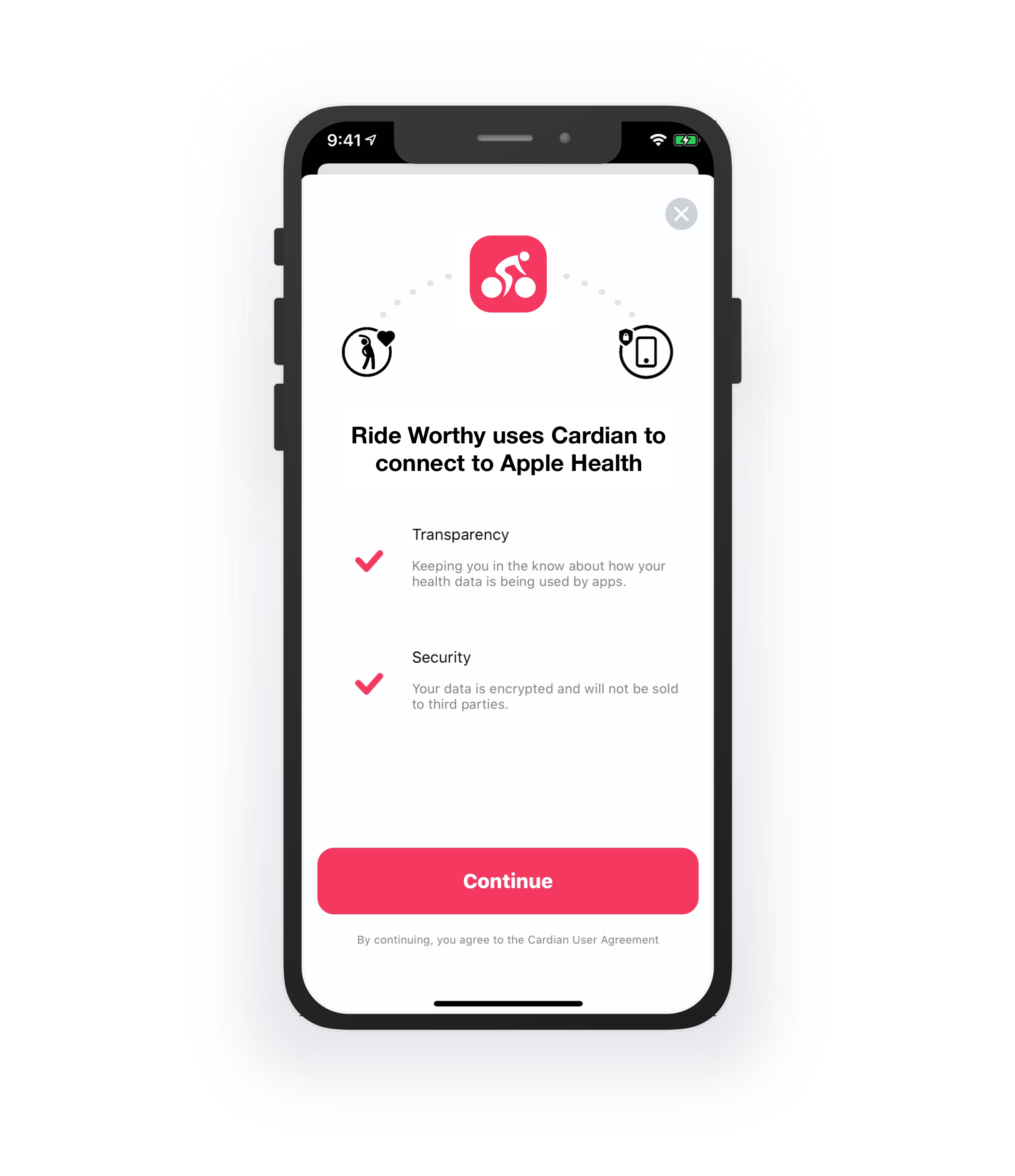 Cardian SDK
Cardian SDK is our front-end mobile (iOS and Android) Software Development Kit that enables you to build engaging, data-driven experiences in a simple and secure way.
Onboarding
Cardian allows users to seamlessly and securely share their health & fitness data in a matter of seconds from Apple Health, Samsung Health, and Google Fit.
Analytics
Perform real-time queries using built-in math functions across your entire dataset in order to better understand customer behavior and track app performance.